Rideshare to work and earn up to $125 in gift cards!*
The $5/Day Rideshare Incentive is available to all ridesharing commuters that live in Riverside or San Bernardino counties that have not previously participated in the $5/Day program.
Get started
Register with IE Commuter to check eligibility.
*Employer and commuter must be registered with IE Commuter. Commuter must rideshare to work at least five days a month for three consecutive months and log trips with IE Commuter. Full-time teleworkers not eligible. Other exclusions may apply.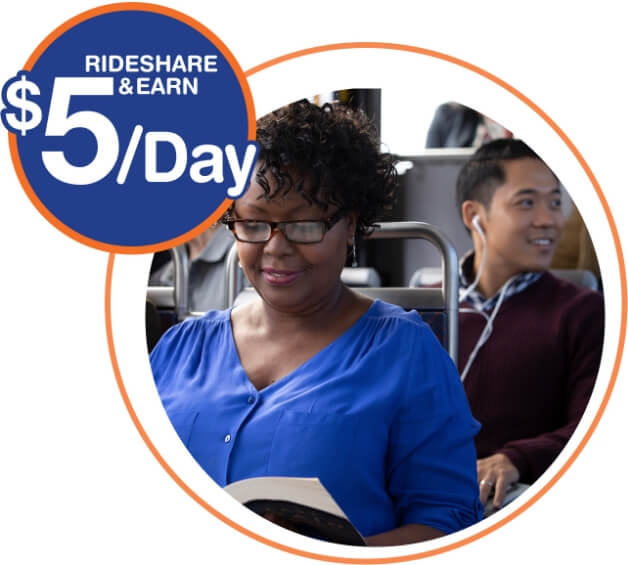 How it Works
Sign up and log at least five (5) rideshare trips in your IE Commuter Commute Diary per month for three consecutive months.

Questions? See "Incentives" under "Tools & Programs" on our FAQ page.
For Employers
Are you an employer that wants to offer the $5/Day Rideshare Incentive to your employees? Let us know if you would like an IE Commuter representative to provide you a personalized introduction to our program.